Simatic HMI Panels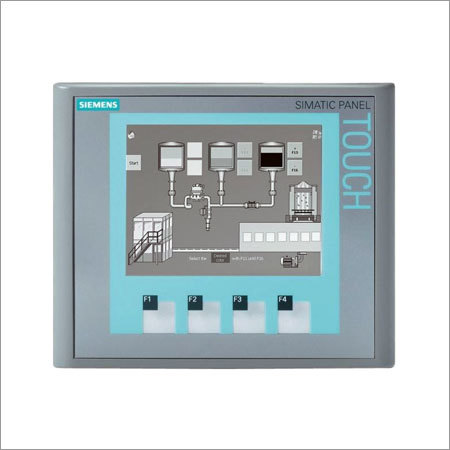 Simatic HMI Panels
Price And Quantity
Product Specifications
Product Description
SIMATIC HMI Panels

First choice for efficient operation and monitoring

SIMATIC HMI Panels have been tried and tested in the most various applications throughout all sectors for years. They not only feature an innovative design and high performance as a unique highlight, they can be configured via SIMATIC Win CC in the TIA Portal. Users can thus benefit from unprecedented engineering efficiency.

Long-term value maintenance

SIMATIC products facilitate long-term investment protection. Existing projects can be easily and directly migrated to the successor product. Following the phase-out period of a model range, we support you with long-term spare parts availability. Moreover, the matching accessories for each product are available throughout the entire product lifecycle.

Model No.

KTP400 Basic - 6AV2123-2DB03-0AX0
KTP600 DP Basic -6AV21232GA030AX0
KTP600 PN Basic - 115,2 mm x 86,4 mm (5.7" inch)
KTP700 Basic DP - 6AV2123-2GA03-0AX0 - 7 touch + key
KTP700 Basic - 6AV2123-2GB03-0AX0 - 7 touch + key
KTP900 Basic - 6AV2123-2JB03-0AX0 - 9 touch + key
KTP1000 DP Basic - 211,2 mm x 158,4 mm (10.4" inch)
KTP1000 PN Basic - 211,2 mm x 158,4 mm (10.4" inch)
KTP1200 Basic DP - 6AV2123-2MA03-0AX0 -12 touch + key
KTP1200 Basic - 6AV2123-2MB03-0AX0 - 12 touch + key
TP1500 Basic - 304.1 mm x 228.1 mm (15" inch)
KP300 Basic mono PN - 6AV6647-0AH11-3AX0 - 3.6 key
KP400 Basic color PN - 6AV6647-0AJ11-3AX0 - 4 key
Key Panels
KP8 PN - 6AV3688-3AY36-0AX0
KP8F PN - 6AV3688-3AF37-0AX0
KP32F PN - 6AV3688-3EH47-0AX0
Comfort Panels
KTP400 Comfort - 6AV2124-2DC01-0AX0
KP400 Comfort - 6AV2124-1DC01-0AX0
TP700 Comfort - 6AV2124-0GC01-0AX0
KP700 Comfort - 6AV2124-1GC01-0AX0
TP900 Comfort - 6AV2124-0JC01-0AX0
KP900 Comfor - 6AV2124-1JC01-0AX0
TP1200 Comfort - 6AV2124-0MC01-0AX0
KP1200 Comfort - 6AV2124-1MC01-0AX0
TP1500 Comfort - 6AV2124-0QC02-0AX0
KP1500 Comfort - 6AV2124-1QC02-0AX0
TP1900 Comfort - 6AV2124-0UC02-0AX0
TP2200 Comfort - 6AV2124-0XC02-0AX0
Mobile Panels
KTP700 Mobile - 6AV2125-2GB03-0AX0
KTP700F Mobile - 6AV2125-2GB23-0AX0
KTP900 Mobile - 6AV2125-2JB03-0AX0
KTP900F Mobile - 6AV2125-2JB23-0AX0
Mobile Panel 277 IWLAN V2 - 6AV6645-0..01-0AX1
Mobile Panel 277 (F) IWLAN V2
Trade Information
As per the client requirement.

All India
Contact Us
36-37 Shreedhar Industrial Estate, B/H Keshav Auto, S P Ring Road, Odhav G.I.D.C, Ahmedabad, Gujarat, 382415, India
Phone :+918045479103