GP4000R Series (Rear Mount)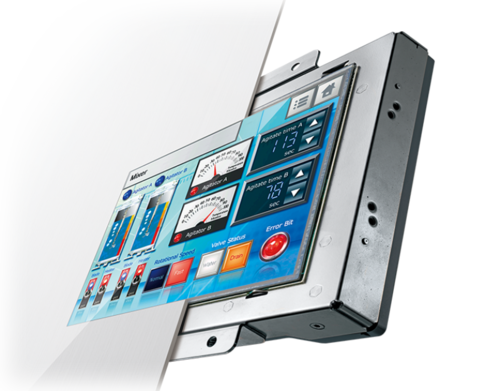 GP4000R Series (Rear Mount)
Price And Quantity
Product Specifications
Product Description
GP4000R Series can fit in with any equipment design because its bezel cannot be seen on a control panel. Flat mounting has the benefit of preventing the accumulation of dust and mold, and even allows the display to be used in medical equipment, food manufacturing equipment and other devices used in environments where hygiene is important.
Enhanced Visibility
All models employ 65,535-color TFT LCDs with enhanced backlight brightness control. Crisp screens improve monitoring quality and safer operation.
Multiple Standards support a variety of Applications
Coated components and compliance with a variety of international standards enable use in a diverse range of environments.
Easy Troubleshooting

Alarm Analysis Function gives you timely understanding of error causes on site.With only a few clicks for configuration,you can set alarm analysis screens with logged status data of the alarm-related device.
Model Numbers

PFXGP4301TADR
PFXGP4401TADR
PFXGP4501TADR
PFXGP4601TADR